At Healthy Holistic Living we search the web for great health content and recipes to share with you. This article is shared with permission from our friends at FitLife.tv.
By Janet Early
Avoid sugar-ridden "fluffy" pumpkin drinks and starchy store-bought pumpkin products this season and instead indulge in these 10 natural, healthy pumpkin recipes! Good for the body, mind and tastebuds!
1. Pumpkin Almond Chia Butter
This recipe grants you all the savory pumpkin taste you could ask for, while also fueling your body with the nutritional power of ingredients like almonds, chia seeds and cinnamon.
Mixed into a luscious butter texture, these food warriors work as a team to regulate your blood sugar, satiate you, fuel your digestion with plentiful amounts of fiber and provide you with uber-healthy Omega-3s that protect you from heart disease.
Pumpkin Almond Chia Butter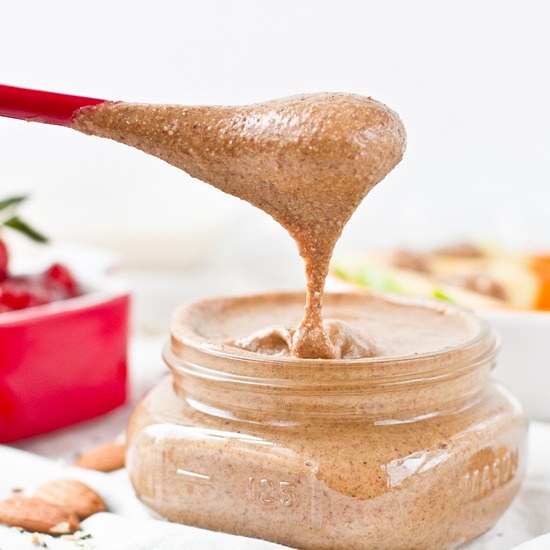 Ingredients
2 cups unsalted, roasted almonds
⅔ cup canned pumpkin
1 tbsp chia seeds (can be optional if you just want to make straight-up Pumpkin Almond Butter)
1 tsp cinnamon
1 tsp pumpkin pie spice
1 tbsp maple syrup
¼ tsp sea salt
10 drops liquid stevia (if none available, simply add more maple syrup)
Instructions
Place almonds in a large food processor and process until they turn into almond butter (about 12-15 minutes). Scrape down the sides of the bowl as needed.
Add remaining ingredients and process until smooth (another 5 minutes or so). Tip: For an even smoother texture, add in a little coconut oil.
Your finished pumpkin almond butter will store nicely in the fridge for up to one week.
2. Raw Pumpkin Pie
A pumpkin recipe that is all natural, vegan and gluten-free, this Raw Pumpkin Pie does it all: tastes incredible, provides blood sugar-stabilizing spices, satiates you with protein from the nuts and offers the proven weight-loss benefits of coconut oil (the healthy fat found in coconut oil is composed of many medium-chain fatty acids and triglycerides (MCTs), which are harder for your body to turn into stored body fat and are more likely to be burnt off than long-chain fatty acids or triglycerides).
Raw Pumpkin Pie
Ingredients
Crust:
½ cup raw almonds
½ cup raw cashews
¾ cup pitted dates (about 18 small)
½ cup raisins
¼ cup raw, unsweetened, shredded coconut
¼ tsp sea salt
Filling:
1 small pie pumpkin (4 cups), peeled and seeded
10 dates, pitted
1 medium banana
¼ cup unsweetened almond milk
1 ½ tsp cinnamon
1 tsp nutmeg
¼ tsp ground cloves
3 tbsp coconut oil
¼ cup raw, unsweetened, shredded coconut, for topping
Instructions
Place the crust ingredients into a food processor and process until you see a crumbly mixture start to form (about 1 minute).
Pour this "dough" into a 9-inch pie pan and use your fingers to press it into the pan firmly, all the way up the sides. Place that in the fridge.
To make the filling, pour the rest of the ingredients (except the coconut topping) into a blender. Turn it on until a smooth mixture forms (2-3 minutes).
Take the pie shell out of the fridge, pour the filling in, sprinkle with shredded coconut and chill for a few hours in the fridge.
3. Pumpkin Spice Trail Mix
This recipe is great for some healthy flavor on-the-go! In the fall, when you're running around to hoedowns and corn mazes and work obligations, this handy snack will keep you going. It offers fulfilling portions of protein from the pecans, almonds and pepitas, as well as the hydrating benefits of coconut water.
Pumpkin Spice Trail Mix
Ingredients
¼ cup stevia
2 tsp ground cinnamon
2 tsp paprika
1 tsp pumpkin pie spice
1 cup unsalted whole almonds
1 cup rolled oats
1 cup unsalted pecan halves
1 cup roasted salted pepitas (shelled pumpkin seeds)
1 cup walnut halves
¼ cup pumpkin puree
2 tbsp coconut water
⅔ cup dried cranberries
⅔ cup raisins
Instructions
Preheat oven to 250°F. Mix stevia, cinnamon, paprika and pumpkin pie spice in small bowl and set it aside.
Place almonds, oats, pecans, pepitas and walnuts in a large bowl. Mix together the pumpkin puree and coconut water, then pour it over the nut mixture and toss until nuts are evenly coated. Sprinkle with spice mixture, tossing well to coat.
Spread evenly on two baking pans.
Bake for 30-35 minutes, stirring halfway through cook time.
Cool completely.
Stir in cranberries and raisins. Store in airtight container.
4. Pumpkin Pie Muffins
It's a muffin, but it's pie, but it's healthy?! This is nuts! And that's exactly what this recipe is full of – brain-boosting walnuts, plus protein and Omega-3- packed eggs and anti-inflammatory, gluten-free coconut flour. It doesn't get (or taste) much better than this.
Pumpkin Pie Muffins
Ingredients
½ cup coconut flour
2 tsp pumpkin pie spice
½ tsp baking powder
¾ cup pumpkin puree
½ cup coconut oil, melted
6 eggs
2 tsp organic vanilla
¼ cup raw honey, melted
3 tbsp walnuts, chopped
Instructions
Preheat the oven to 400°F. Sift the coconut flour, pumpkin pie spice and baking powder together.
In a separate bowl, mix all remaining ingredients, except for the walnuts, until well blended.
Add the sifted flour mixture to the pumpkin puree mixture and mix well until smooth.
Divide the batter between muffin pans and sprinkle with walnuts.
Bake for 18 to 20 minutes or until done.
5. Healthy Pumpkin Spice Latte
'Bout time that a healthy version of the infamous PSL sprung into your life. And this one is not packed with unhealthy refined sugar and questionable sweeteners.
Instead, we've got some unsweetened, non-dairy almond milk and natural sweetener stevia to compliment your steaming cup of joe. In fewer than ten minutes, you'll have a mouth-watering PSL in your hand and a gorgeous smile on your face. Bon appétit!
Healthy Pumpkin Spice Latte
Ingredients
½ cup unsweetened vanilla almond milk
3 tbsp pumpkin puree
1 tsp pumpkin pie spice
½ tsp vanilla
2-3 drops of liquid stevia (or sweetener of choice)
8 ounces brewed coffee (or 1-2 shots of espresso)
Sprinkle of cinnamo
Instructions
In a cup or saucepan, mix together almond milk and pumpkin. Cook on medium heat on the stovetop or microwave for 30-45 seconds.
Remove from heat, stir in vanilla, spices and sweetener, place in a cup and use a frother to foam the milk. You can also use a blender — just process for 30 seconds or until foamy.
Pour coffee into a large mug, add the foamy milk mixture on top. Sprinkle with cinnamon.
Enjoy
6. Pumpkin Custard
Finally, a custard you can take home to Mom. This tasty treat has none of the inflammatory effects of dairy, gluten, or refined sugars – and it's vegan-friendly!
Ingredients
2 14oz cans coconut milk
2 ½ tsp vanilla extract
¼ cup agave syrup
2 tbsp + 2 tsp brown sugar
2 tsp pumpkin pie spice
1 ½ cups pumpkin puree
Dash of sea salt
Vegan whipped cream (optional)
Instructions
Whisk all the ingredients together in a medium-sized pan and then bring to a boil.
Reduce heat and simmer for 15 minutes.
Divide the mixture between 8 ramekins.
Cool in refrigerator for at least 2 hours before serving.
Serve (adding a dollop of vegan whipped cream, if desired).
7. Pumpkin Oat Carob Chip Cookies
These good-for-ya, good-tasting cookies combine the protein kick of egg whites, protein powder and almond butter to keep you satiated long after your last bite. Meanwhile, the carob supplies you with antioxidants, calcium and selenium (which is remarkable for thyroid function!), while also adding a tasty chocolatey flavor.
Pumpkin Oat Carob Chip Cookies
Ingredients
½ cup oats
3 tbsp egg whites
3 tbsp pumpkin
1 tbsp almond butter
2 tbsp stevia
¼ cup carob chips
½ tsp baking powder
Cinnamon and pumpkin spice to taste
Sunwarrior Vanilla Protein Powder mixed with water
Instructions
Preheat oven to 350 degrees.
Combine and mix all ingredients together in a bowl.
Line a cookie sheet with parchment paper.
Form the cookies into round balls, then flatten on the cookie sheet with a spoon.
Bake for 8-10 minutes.
Let cool, then enjoy!
8. Pumpkin Spice Smoothie
For a festive drink on-the-go or a delicious mid-day treat, this pumpkin spice smoothie is the perfect refresher for you this autumn. Its bananas fuel you with potassium, a key electrolyte that supports healthy muscle contraction and recovery; while the spinach gives ya a healthy dose of calcium, magnesium and iron.
To use this smoothie as a meal replacement, add two scoops of vegetable-based protein powder.
Pumpkin Spice Smoothie
Serves: One 16 oz smoothie
Ingredients
½ cup of organic pumpkin puree
2 small-to-medium-sized bananas (approx ¾ cup mashed)
1 big handful of organic spinach
1 or 2 dates (depending on how sweet you'd like it)
½ cup unsweetened vanilla or plain almond milk
1 dash of nutmeg
1 dash of cinnamon
1 to 2 handfuls of ice
Instructions
Place pumpkin, bananas, spinach, date(s), almond milk, nutmeg and cinnamon in a blender.
Blend on medium speed for about 30 seconds.
Add ice and finish blending.
9. Smoked Pumpkin Chili
Need a recipe to rocket you out of your repetitive food funk? This is the one! This smoky play-on-pumpkin is ideal for those "chili" fall nights. The dark kidney beans are full of fiber for smooth digestion and folates for heart health, while the onion and garlic ingredients contain antibacterial and antifungal benefits to support your immune system.
Nobody's got time for colds in the fall – protect your body and time with this unique pumpkin recipe.
Smoked Pumpkin Chili
Ingredients
1 medium to large cooking onion, chopped
3 large cloves of garlic, chopped
1 tbsp olive oil
2 cans (or one large can) of dark kidney beans, drained and rinsed
1 can of low-sodium corn kernels, drained and rinsed
1 large (28 oz) can whole peeled tomatoes, keep the juice
1 can pumpkin puree
1 cup vegetable broth (or beer of choice)
1 tbsp smoked paprika (or regular)
1 tsp black pepper
½ to 1 tsp sea salt
10 to 15 sage leaves (optional)
Instructions
In a large saucepan, heat the olive oil over medium-high heat and add the onions and garlic. Cook until onions are tender.
Pour in the pumpkin puree and vegetable broth and mix.
Pour in the can of whole tomatoes (with the juice). Mix again.
Add the kidney beans and corn kernels. Season with the paprika, black pepper and salt.
Bring mixture to a boil, stirring occasionally. You'll want to use a spatula or mixing spoon to crush the whole tomatoes a bit. Keep them chunky, but try to crush each one a couple times to distribute evenly.
Lower the heat to a simmer and cover. Cook for 45 minutes. Again, stir occasionally.
Add in the sage leaves. Cook at a low simmer for another 15 minutes.
These delicious recipes are all you need to become the pumpKING or pumpQUEEN of your kitchen. Happy fall! – See more at: http://fitlife.tv/10-super-healthy-pumpkin-recipes-for-fall_original/#sthash.huxayQwV.dpuf
Source